An Innovative Medical Research Organization
Central Florida Gastro Research LLC's goal is to advance the development of safe and highly effective drugs to improve healthcare of our patients. We accomplish this by conducting clinical trials using most modern medications in advanced stages of development.
Our Team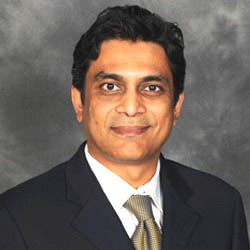 Dr. Asif Mohiuddin, Principal Investigator
Dr. Asif Mohiuddin is a Gastroenterologist in Orlando, Florida and is affiliated with multiple hospitals in the area, including Florida Hospital, Osceola Regional Medical Center, St Cloud Regional Medical Center and Orlando Health. Providing medical care and treatment of disorders and diseases of the digestive system for more than 20 years.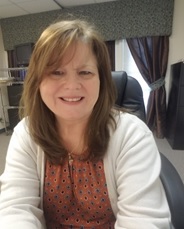 Lynn Lanz, Research Coordinator
Lynn is a Licensed Practical Nurse with over 30 years' experience. She has worked as a Clinical Research Coordinator since 2002 obtaining her Certification as a Clinical Research Coordinator in 2015 by the Association of Clinical Research Professionals (ACRP) and is currently an active member.
Getting started in a clinical trial is easy as 1-2-3!
Make an appointment to see if you qualify. 30 minutes at our office and you'll know. Then, you decide if you want to enroll.
Benefits of participating:
No insurance needed
Same day appointments available
Access to cutting edge medication and treatment
Compensation for time and travel
Be a medical hero
A clinical study is sponsored by pharmaceutical company evaluating a new medication to see how effective and safe the medication is for the condition being studied. The clinical study is indicated for otherwise healthy patients who have the condition being studied who may benefit from participation. During study participation you will be seen by the Doctor, Nurse Practitioner, and the Nurse/Study Coordinator who will collect and document information which will be evaluated by the Sponsor and the Food and Drug Administration (FDA) for approval. Without clinical studies there would not be any new treatments that may do a better job treating a medical condition and tolerated better by patients.
Clinical studies are not for everyone, but for patients who are looking for another treatment or a better treatment for their medical condition a clinical study may be an option. The study doctor will monitor you throughout the clinical study making sure you are tolerating the therapy as well as monitoring your condition. A clinical study is voluntary and a patient can withdraw their consent to participate at any time during the trial.
NO, while you are participating in the clinical study all medical care, testing (bloodwork, colonoscopy) physical examination, and study medication are provided to you at no cost. You may qualify to receive compensation for your time and travel to the study site.
There are two agencies that look out for the safety of patients participating in a study. The Institutional Review Board (IRB) focuses on the safety of patient making sure the study team is following the study as indicated by the sponsor. The Food and Drug Administration (FDA) provides the guidelines for how the study should be conducted and also evaluates the safety of patients participating in a clinical study.
During study participation patient will receive physical examinations, laboratory testing, study medication and if required a colonoscopy or other procedure depending on the medical condition being studied.
Clinical Study
A clinical study is sponsored by pharmaceutical company evaluating a new medication to see how effective and safe the medication is for the condition being studied. The clinical study is indicated for otherwise healthy patients who have the condition being studied who may benefit from participation. During study participation you will be seen by the Doctor
See details